Pet Friendly

Metro 9 is pet-friendly! The building is equipped the building with amenities perfect for your furry friend's lifestyle. The building's Pet Washing Salon is equipped with shampoos, treats and grooming tools to keep your pets nice and clean!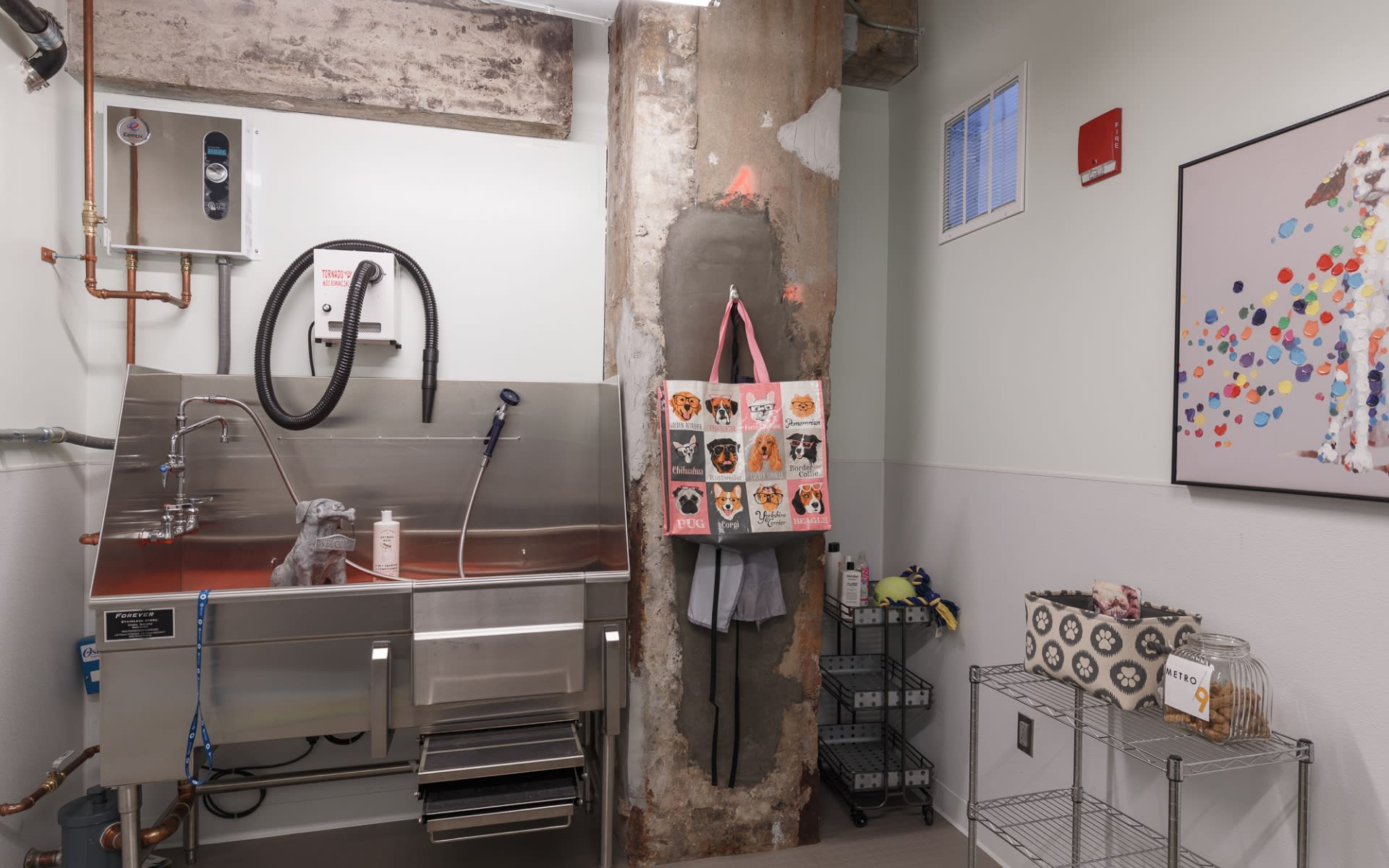 Creative Living

Art and artists' culture is such an important part of Somerville that we have designated 5 loft-style homes for artist live/work spaces. Metro9 is home to an art amenity space that can be used as gallery space for the community's work, for art functions, and as artist workspace. Our lobby, common spaces and hallways feature inspirational works of art from local artists. Our artists are free to collaborate, share and inspire one another.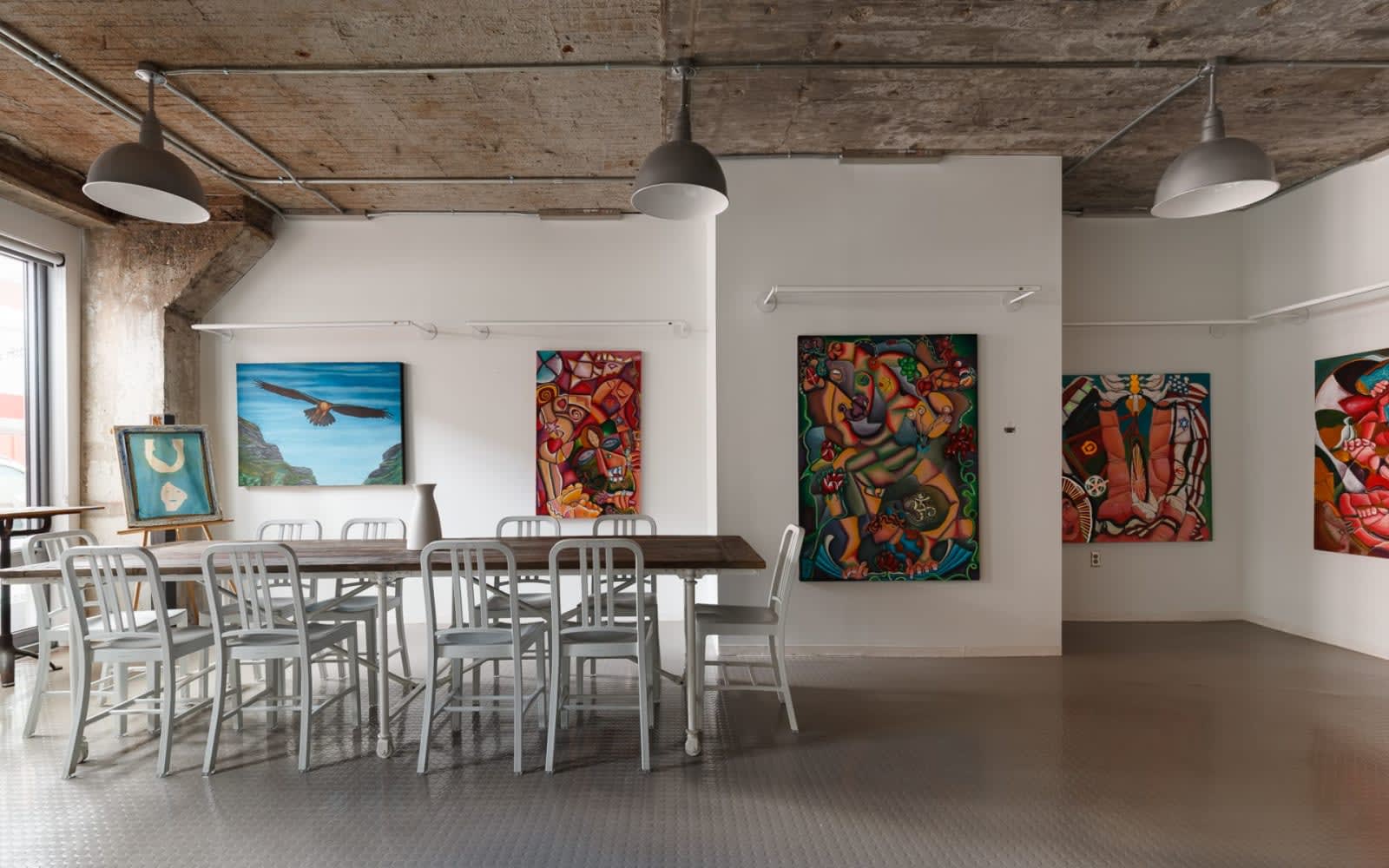 Why Residents Love Metro 9

"I moved to Metro 9 so I don't have to think about being home when I'm not. My packages are safe, my pets are happy because my dog walker has easy access. When it's cold the last thing I want to do is leave again - the gym on site allows for an easy wind-down.
If I do feel like venturing out - Kendal and Union square are very accessible - On the weekends I can pop over to the grocery store in seconds and whip up something fresh without a lot of planning. Nothing feels like it's an errand given the distance. Also, who doesn't love coming home to a comfortable lobby with a cozy fire."
- Shell
"I'm very pleased with my decision to purchase my first home and be a part of the Metro 9 community. After many years of searching, I was happy to find a building that seemed to meet all of my needs and wants. I was first drawn to the building because it offered modern designer finishes and amenities, while maintaining its original industrial character and charm. I was looking for a building with parking, laundry in unit and central ac and I was pleased to find that Metro 9 met all of my needs.
The added amenities of concierge services, elevator in the building, gym, unique art studio as well as multiple common spaces, and a roof deck really made my decision to move to Metro 9 a no-brainer.
The location is ideal with easy access in and out of the city and major highways, as well as being conveniently located in close proximity to several major thriving squares including Kendall, Inman, Union and Harvard."
- Jane
"We looked at many places and Metro 9 stood out for many reasons: location, the building itself - with clean industrial lines and modern amenities - very inspirational.
The concierge service, the common area with workspace and the rooftop along with parking and in unit laundry made the decision very quick. I am glad to have purchased my home and be part Metro 9 community."
- Mamta
We have decided to buy an apartment at the Metro9 building for these reasons:
- The location, at the heart of the innovation district of Boston, near the most prestigious educational institutions and startups of any kind from robotics to biotech.
- The stunning architecture, contemporary but at the same time well integrated in a postindustrial context, and in a way respectful of the origin of the building rooted in the Massachusetts fishing industry.
- The attention to the design of the common areas that include space for art, entertainment and work.
- Last but not least what we call "mobility friendliness" that includes spaces for cars (that's a rarity in any Boston's urban area) and bicycles parking and close proximity to current and future public transportation facilities.
For us this is an investment property but we'd definitely love to live here.
- Investor Owner