The Carol Kelly Team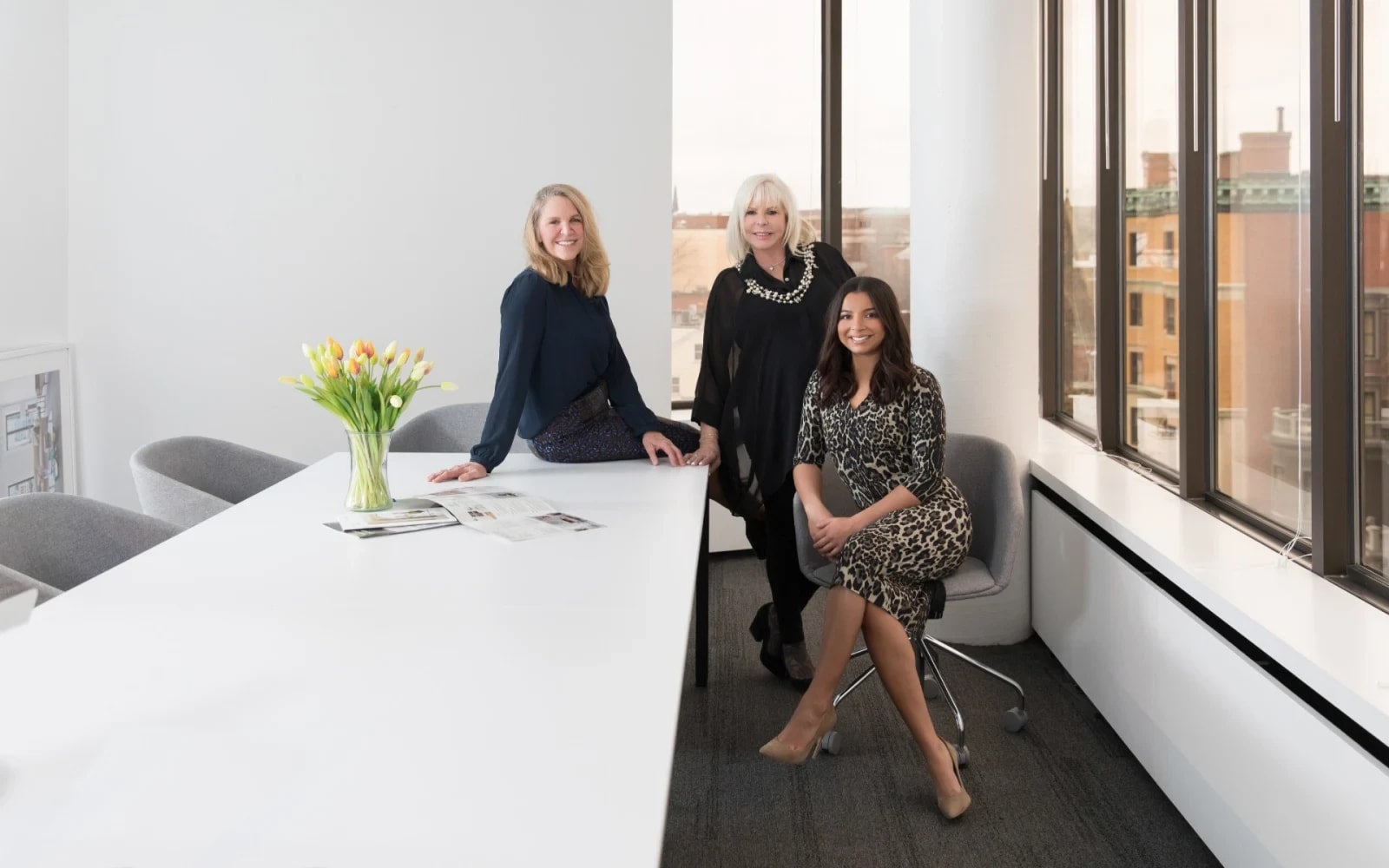 In 2016, Carol Kelly joined Compass and expanded her business to accommodate the increased demand for her services by forming The Carol Kelly Team. The combined forces of Carol Kelly and Shannah Hall Franckum as realtors, and Alec Murphy as transaction coordinator enable the team to continue to devote the time, energy and attention to their clients, always their utmost priority.
Shannah, with 25 years of real estate experience in both residential and commercial real estate and Zarya, with real estate experience in the Boston and surrounding area both specialize in Cambridge, Arlington, Belmont, Somerville and surrounding towns in the Greater Boston area. They are known for delivering impeccable service and results and have a diverse background in all sectors of real estate.
The Carol Kelly Team works seamlessly to bring ease and competence to the otherwise complex process of buying or selling a home by tailoring their approach to match the needs of their clients. Together they see it as a privilege to serve their clients during this important milestone in their lives. The teams' services extend beyond the close of a transaction. They create long lasting relationships with their clients and are delighted to be a continued resource to them for any of their real estate needs. They love what they do and are known for providing superior service and exceptional knowledge.
Berkeley Investments — Developer
Berkeley Investments is the owner and developer of Metro9. The Berkeley team is well respected for their commitment to the adaptive reuse of vibrant mixed-use projects, including the previous development and marketing of the multi award-winning FP3 residences in Boston's Fort Point neighborhood. Through projects like FP3, Berkeley contributed to the emergence of Fort Point as a residential, culinary, and entertainment destination, helped to facilitate Barbara Lynch's culinary expansion in the area, and donated gallery space to local, up-and-coming artists for many years. Similarly, Berkeley redeveloped the iconic Waltham Watch Factory complex in Waltham, MA, into residences, offices and retail / restaurant space, bringing new life to a historic property.
Anja Park Design — Interior Design & Decoration
Anja Park Design is a full service interior design firm that offers individualized interior design services to residential and commercial clients. Their team has built a reputation for combining striking contemporary aesthetics with design functionality and purpose that match our clients' needs. We will be delighted to help you make your new home at Metro9 a creative and one of a kind living space.
BH+A — Architect
Bargmann Hendrie + Archetype, Inc. (BH+A) is a 50-person WBE architecture and interiors firm in Boston, Massachusetts. Their portfolio is consistently recognized for innovative, functional, cost-effective design. Their design philosophy is to create solutions with character that reflect optimal functional layouts, innovative use of materials and state-of-the-art operating systems. The BH+A team brings an integrated, consensus-building approach to private and public sector clients with senior level attention on every project. Specialized areas of expertise include housing, workplace, recreation, aquatic facilities, historic buildings, museums, independent schools and higher education institutions.